Printable coupons can be a great help to your budget!  Don't forget, you can print these coupons TWICE per computer!
COUPONS.COM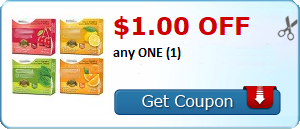 Here's a  short list of some of the new coupons you can find on Coupons.com!
Save $2.50 On any TWO (2) Talenti® Gelato or Sorbetto jars
Save $2.00 on any ONE (1) PERDUE® CHICKEN PLUS™ Frozen Fully Cooked Chicken & Veggie Product
Save $1.25 On any ONE (1) Talenti® Gelato or Sorbetto jar
Save $3.00 Any TWO (2) Snuggle® Products
Save $1.00 off any ONE (1) package of Angel Soft® Toilet Paper, 12 Roll or Larger OR 6 Mega Roll or Larger (Available at Walmart)
Save $1.50 Any ONE (1) Snuggle® Scent Shakes™ Product
Save $2.00 on ANY ONE (1) L'Oreal Paris Colorista haircolor product (excluding makeup pods)
REDPLUM
SAVE $4.00 on Preparation H® Rapid Relief Cream with Lidocaine (1 oz and 0.75 oz) (Not valid on any Prep H® or Prep H® Rapid Relief Totables Wipes Product)
SAVE $1.00 on ANY Preparation H® product (excludes Rapid Relief Cream 1 oz and .75 oz & Rapid Relief Wipes 10 ct and 20 ct)
$1.00 OFF any ONE (1) Garnier® Fructis shampoo, conditioner, treatment or styling product (Excluding 1oz, 2oz, 2.9oz, 3oz sizes)

SAVINGSTAR
Save $1.00 when you purchase ANY ONE (1) DOLE® Fridge Packs. Any Variety..Expires 12/4/2019.Save $1.00.
SMARTSOURCE
Save $2.00 Off Any ONE (1) GENTEAL® TEARS (Any Size)