It's time to think about spring planting!  If you're short on space, you need to check out Urban Leaf for your gardening growing necessities!
Urban Leaf is having a sale for a limited time!

Get 15% Off Your First Order at Urban Leaf with Code SAVE15 (through 1/22/21!!)  Free shipping at Urban Leaf starts on orders of just $19!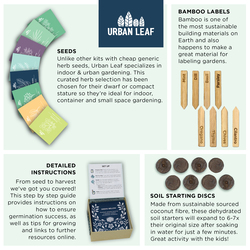 When should you start planning for your spring garden?  Click here to find out!