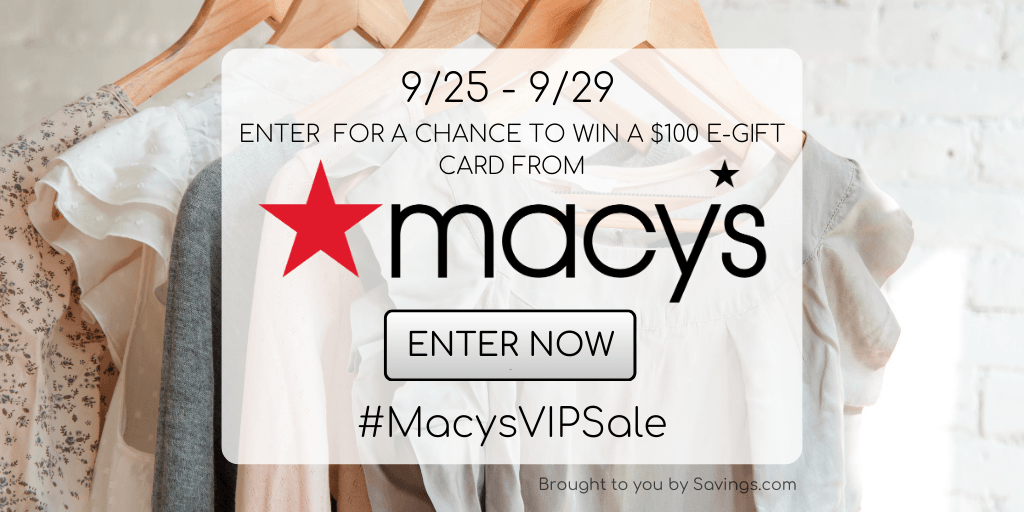 Whether is a new fall wardrobe, fresh things for the house, or Christmas gifts, I'm pretty sure we can all find something to spend $100 on at Macy's!  And right now you have a chance to win just that!
Savings.com is giving away 5 $100 e-gift cards to Macy's because they want you to know about Macy's VIP Sale, going on now!
Five (5) winners will receive a $100 Visa e-gift card.  Enter the giveaway by heading to the Macy's merchant page on Savings.com and submitting your email address on the form on the page before the giveaway ends on 9/29!