Sorry for the short notice but today is National Beverage Day!
Here are some deals you can snag today, May 6, 2017, for National Beverage Day:
Firehouse Subs:  When you come in on National Beverage Day, May 6, you'll receive a free medium drink with the purchase of your favorite sub.  Get the offer here: http://bit.ly/FHSDrinkDayOffer
McDonald's: Celebrate National Beverage Day with a $1 any size soft drink or $2 small McCafé frappé, smoothie or shake. 5/6 only.
Keurig.com:   Buy 4 select Pod Boxes and get a 5th FREE this weekend only!  Use code BEVDAY17.  End 5/7
Starbucks:   Starbucks is selling half-priced Frappuccinos between 3-5 p.m. everyday through May 14th.
Here are some printable coupons for beverages at the grocery store: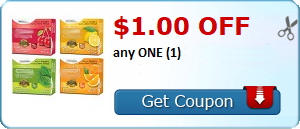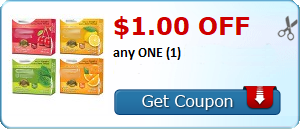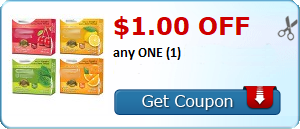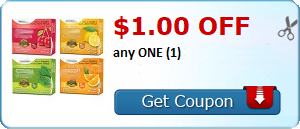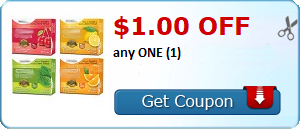 Save $1.00 on any ONE (1) Pure Leaf hot or iced bagged and loose teas
Save $1.50 on any ONE (1) multipack or canister of BOOST Nutritional Drink or Drink Mix
Save $1.00 off any ONE (1) Starbucks VIA Instant Black Coffee (5ct. or larger)
Save $1.00 off any ONE (1) Starbucks VIA Instant Iced Coffee (5ct. or larger)
Save $2.00 on any ONE (1) multipack of ProNourish™ Drink
Save $1.50 On any (1) revv Coffee K-Cup Pod (16 count)
Save $1.00 off any ONE (1) Starbucks VIA Instant Refreshers™ beverage (5ct. or larger)
Save $1.00 off any ONE (1) Starbucks VIA Instant Latte (4ct. or larger)
Save $1.00 on any ONE (1) McCafé Coffee Canister (Redeemable at Walmart)
Save $2.25 off any TWO (2) Starbucks VIA Instant Coffees (4 ct. or higher)
Save $0.40 when you buy any SINGLE (1) bottle of AquaBall™ Naturally Flavored Water Drink (10 oz)
Save $1.50 on any ONE (1) 6-pack of AquaBall™ Naturally Flavored Water drink
Save $0.75 on one (1) 59 or 89 fl. oz. carafe of Simply Lemonade or Simply Juice Drinks, any variety
Save $1.00 On any 1 True Lemon/True Lime Lemonade or Unsweetened product not including 5 or 12 cts (Available at Walmart.)
Save $2.00 On any (2) Caribou Coffee K-Cup Pods (12 count, 18 count, 36 count)
Save $1.00 on any ONE (1) carton of Juicy Juice Splashers (Available at Walmart)