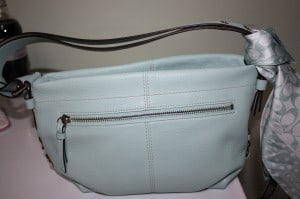 Yay! I love this coupon! Once again it is available! Prices are already 30% cheaper then in the store and The best way to score a great deal with this coupon is to go to the clearance rack of your Coach Factory store where bags are marked at 50% off, (which is 50% off the LOWEST price on the tag) and then use the coupon for 30% off and save BIG!
You can see one of my best Coach scores here
Visit your closest Coach Factory Outlet and get 30% off with this coupon. Good through June 5, 2011, Print your coupon here
Thanks Luxury Living Frugal Style!