New Coupons | Printable Coupon Roundup 10/20
Here are some more coupons to print.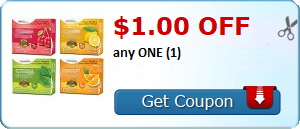 COUPONS.COM
Save $0.75 on any ONE (1) Sargento Snack Bites
Save $0.75 on ONE (1) 15 oz tub Land O Lakes Less Sodium Butter with Canola Oil
Save $3.99 on any 18 oz. Purex Cyrstals™ In-Wash Fragrance Booster (Max Value $3.99)
Save $3.00 on any ONE (1) Persil ProClean Liquid Laundry Detergent (excludes Power Caps)
Print coupon and save $1 on any one Silk half gallon.
HOPSTER
Save $1.00 on Any ONE (1) 3-pack of Heavenly Organics Honey Patties
Save $1.00 when you buy ANY ONE (1) Healthy Choice® Power Bowl
Looking for a specific coupon? Check out the searchable coupon database!