Saturday, October 14th, 2019, is National Dessert Day!
There are few delicious deals to find on Monday:
Baskin-Robbins
Sign up for Baskin-Robbins emails or get the app for sweet rewards!
Cinnabon
Cookie BonBites are back for a limited time, starting at $2.99.
Dunkin Donuts
Get 10 Munchkins for $2.00 all month long.
Jack in the Box:
Get free churros on Oct. 14.  Find and redeem this offer through the Jack in the Box app.
Mrs. Fields:
On Oct. 14, use promo code DESSERT15 when you shop online to get 15% off your order.
Olive Garden:
Sign up for the Olive Garden eClub. As a first-time subscriber, you'll get a free dessert or appetizer, with the purchase of two entrees.
Printable Coupons for Dessert: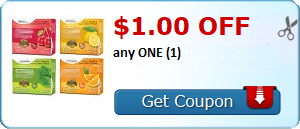 Save $2.00 on any ONE (1) Delizza Dessert (Cream Puffs, Mini-Eclairs, Chocolate-Covered Puffs, Mousse, & Macarons)
Save $0.50 when you buy ONE CAN any size/variety Pillsbury™ Sweet Biscuits with Icing
Save $0.50 when you buy ONE PACKAGE any size/variety Pillsbury™ Place and Bake™ Brownies
Make Dessert at Home:
Not impressed with today's deals? This Easy Key Lime Pie is light, fluffy, delicious and easy to make!
Try these Sweet, Simple Strawberry Shortcakes for a delicious National Dessert Day treat!
Want to know about more upcoming  freebies, savings and great deals?  Sign up for the Saving Toward A Better Life Newsletter HERE!  Or follow me on Facebook, Twitter or Instagram for daily updates!
 Find more dining out savings or more things you can get for FREE!