We did the Rad Rockets kit from Kiwi Crate – you can see our pictures from it here – and even though the Rad Rockets offer is no longer available you can still get a FREE trial of Kiwi Crate – a monthly subscription box of projects for kids. This time, you will get the Starlight Lantern Kit for $3.95 shipping!
Create your very own lantern for a fun camping adventure under the stars! Learn about all the glowing animals that can light up the dark in our explore! magazine filled with bonus projects and activities!
CRATE INCLUDES:
All the materials to build your starlight lantern
Full set of colored vellum sheets and glow-in-the-dark star stickers to personalize your project
Kid-friendly star hole punch
Tea light included to help illuminate the night
16 page explore! magazine filled with puzzles, DIY activities and a bonus firefly project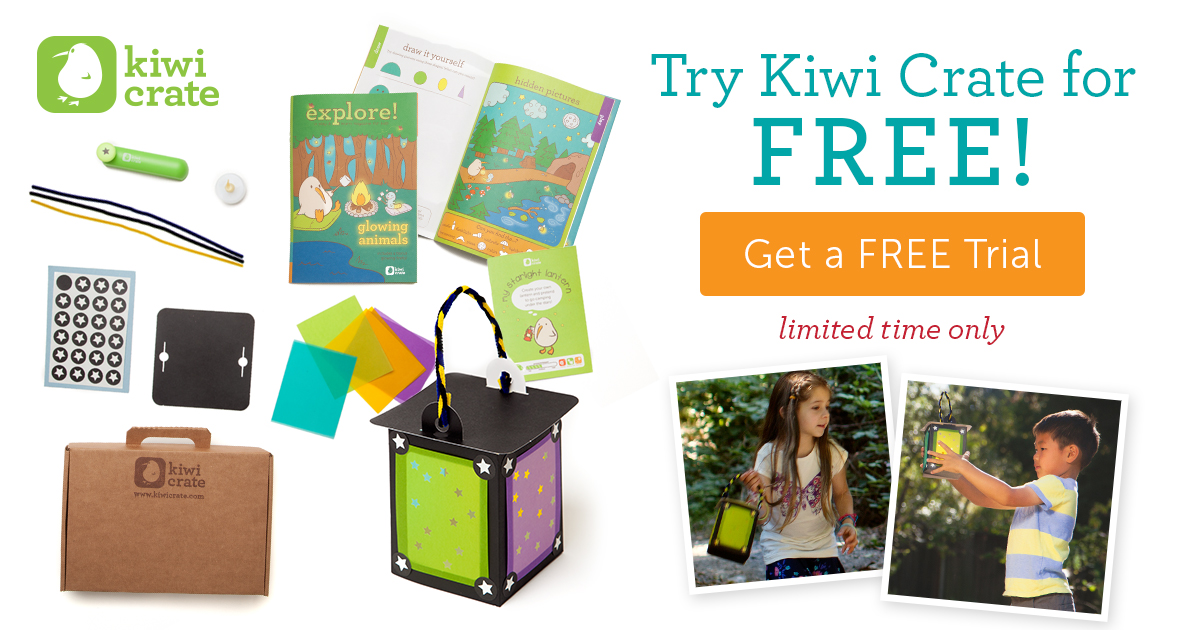 NOTE: This is a sample crate and includes one sample activity. The Kiwi Crate regular crates include 2-3 hands-on projects.
* Your free trial project will ship within two business days. You will have 14 days after your trial project ships to cancel your subscription. If you choose to not cancel, you will be charged $19.95/month and receive 2-3 new projects per month with your Kiwi Crate monthly subscription. You may cancel at any time. Offer only available to U.S. residents.