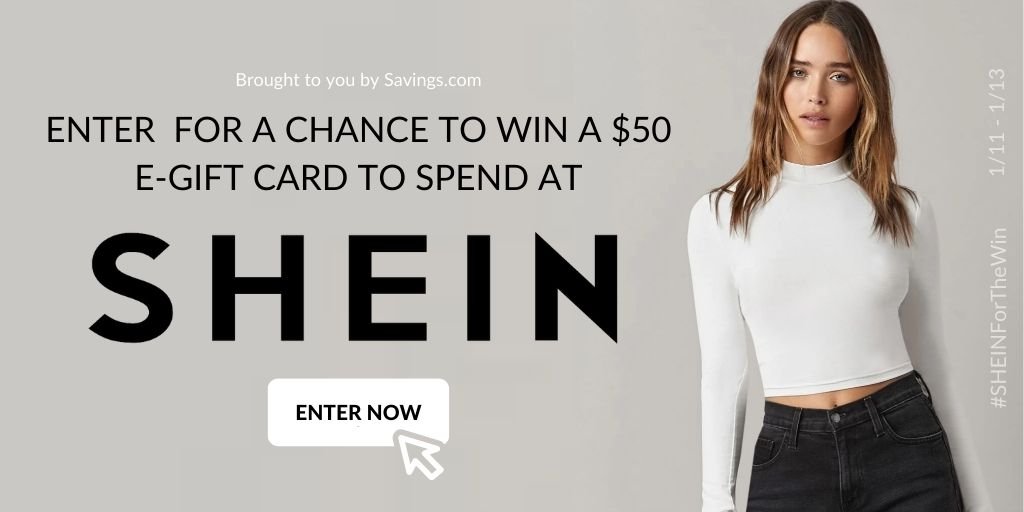 Ok, I admit, I had never heard of this store so I had to look them up.  I could totally spend $50 at Shein.  They're clothes are tooooo cute!   Ten lucky people are going to win $50 to spend at SHEIN!
Enter the giveaway by heading to the SHEIN merchant page on Savings.com and submitting your email address on the form on the page.
Let me know if you win!