Have you printed coupons yet this year?
Printable coupons can be a great help to your budget!  Don't forget, you can print these coupons TWICE per computer!  I've got a new coupon source for you to check out also.  Check out the coupons from Savings.com below!
Check out this post about 6 Ways to Cut Your Grocery Budget!
(Swagbucks users, you can head over to Swagbucks and print these same Coupons.com coupons but you'll earn Swagbucks for printing and redeeming them!)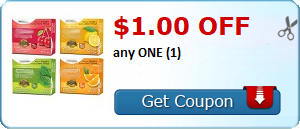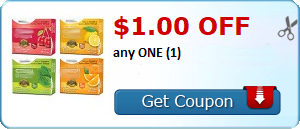 Here's a  short list of some of the coupons you can find on Coupons.com!
Save $1.00 on any ONE (1) PAGODA® Egg Rolls (22.0 oz)
Save $0.75 on the purchase of any ONE (1) WHOLLY® GUACAMOLE product
Save $0.75 on any ONE (1) Treasure Cave® Cheese Product
Save $1.00 on any ONE (1) Adult SUDAFED® or Children's SUDAFED® product
Save $2.00 on any PEPCID® (25ct or higher), IMODIUM® (excluding 6ct) or LACTAID® Supplement product
Save $1.00 on any ONE (1) Adult TYLENOL® Cold & Sinus or Children's TYLENOL® Cold product
Save $2.00 when you Buy ANY ONE (1) SlimFast Diabetic Products
Save $2.00 ONE (1) Centrum® (90 ct. or larger)
Save $1.00 on ANY ONE (1) L'Oreal Paris Root Precision or Magic Root Cover Up product
Save $5.00 On any 3 Colgate TotalSF Advanced, Optic White® Advanced or Renewal, Enamel Health, Zero, with Charcoal or Hemp Seed Oil, or
Save $3.00 off ONE (1) Skintimate® or Schick® Disposable Razor Pack or Schick® Xtreme5® or Hydro Silk 3® Razor or Refill (excl. 1, 2 or 6
Save $2.00 ANY ONE (1) Garnier® Fructis 11.8oz Treat Shampoo, Conditioner or 1 Minute Hair Mask
SAVINGS.COM
You can check out the Savings.com coupons in the gallery below. But if you're in an email or feedreader you won't be able to see it. Check out the Savings.com coupon gallery by clicking HERE instead.