Have you printed coupons yet this year?
Printable coupons can be a great help to your budget!  Don't forget, you can print these coupons TWICE per computer!  I've got a new coupon source for you to check out also.  Check out the coupons from Savings.com below!
Check out this post about 6 Ways to Cut Your Grocery Budget!
(Swagbucks users, you can head over to Swagbucks and print these same Coupons.com coupons but you'll earn Swagbucks for printing and redeeming them!)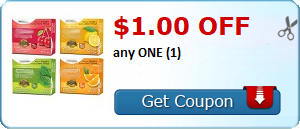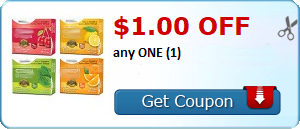 Here's a  short list of some of the coupons you can find on Coupons.com!
Save $1.00 Any ONE (1) Land O'Frost Premium sliced meats package 10-16 oz.
Save $1.00 on any ONE (1) EXTRA® Refreshers bottle
Save $1.00 ONE (1) 8CT or Larger Emergen-C® Product
Save $3.00 on any ONE (1) Glad Kitchen Trash Bags Mega Pack 13 Gallon, 80 Ct+
SAVINGS.COM
You can check out the Savings.com coupons in the gallery below. But if you're in an email or feedreader you won't be able to see it. Check out the Savings.com coupon gallery by clicking HERE instead.