Have you printed any of this month's new coupons?
 Don't forget, you can print these coupons TWICE per computer!
COUPONS.COM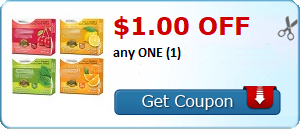 Save $0.50 on any ONE (1) Treasure Cave® Cheese Product
Save $1.00 on ONE (1) Olive Garden Parmesan Ranch Dressing (any size) Redeemable at Walmart
Save $1.00 on ANY TWO (2) boxes of GARNIER® COLOR SENSATION™
Save $2.00 on ANY ONE (1) Maybelline New York® Lip Product
REDPLUM
$3.00 OFF ONE (1) Schwarzkopf® Hair Color product, now including göt2b® color
$1.00 OFF on ONE (1) RIGHT GUARD® BEST DRESSED COLLECTION™ or RIGHT GUARD® XTREME™ Anti-Perspirant and/or Deodorant
SAVE $0.70 off any ONE (1) package of Sparkle® Paper Towels, 2 Giant Roll or larger
SAVINGSTAR
Save 25¢ when you buy ONE (1) CUP any variety Yoplait® Mix-Ins or Fruitside..Expires 5/31/2018.Save $0.25.
Save $1.00 when you buy ONE (1) BAG any flavor Nature Valley™ Peanut Butter Granola OR Nature Valley™ Honey Almond Butter Granola..Expires 5/31/2018.Save $1.00.
SAVINGS.COM Exclusive Coupons
Looking for a specific coupon? Check out the searchable coupon database!