Happy first of the month!  Check out these new and reset coupons!
Don't forget, you can print these coupons TWICE per computer!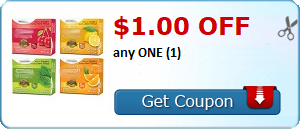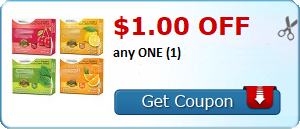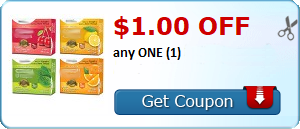 Here's a short list of some of the new coupons you can find on Coupons.com!
Save $10.00 on any TWO (2) Gerber® Formula (19.04 oz or larger)
Save $1.50 ONE (1) Horizon Organic® High Protein Half Gallon
Save $1.00 on TWO (2) Celestial Seasonings® boxes (excludes K-Cups)
Save $1.00 on ONE Metamucil Fiber Supplement Product (excludes trial/travel size)
Save $0.75 on any ONE (1) Santa Cruz Organic® product
Save $1.00 on any ONE (1) R.W. Knudsen Family® product
SAVINGSTAR
Save $3.00 when you purchase ANY ONE (1) Chosen Foods® Avocado Oil Dressings. Any variety..Expires 5/29/2019.Save $3.00.
Save $2.00 when you purchase ANY ONE (1) CeraVe Sunscreen. Any variety. .Expires 7/3/2019.Save $2.00.