Here are the best of the best deals at Walgreens this week.  The ones you don't want to miss.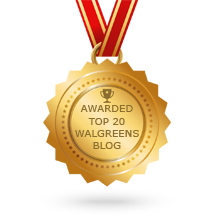 If you need a reminder on how to redeem RR you can read up on them in Getting Started at Walgreens.  But the biggest things to remember when redeem is that you can't use your RR to pay for the same RR deal again and it counts as a manufacturer coupon and you can't have more manufacturer coupons than you have items.
Check out Getting Started at Walgreens if you've never shopped there before.
Don't forget to sign up for the Balance Rewards Card to earn Balance Reward Points (BRP) – all prices require card.  Don't forget that you earn EVERYDAY points on your purchases too.  10 points per dollar spent.  (every 10 points is worth $.01 in redemption)  Everyday points are not factored into the final prices below unless specified.  Be sure to read the changes that just happened to your Balance Rewards Points at Walgreens.

Register your Balance Rewards Card with the Beauty Enthusiast Club and receive 5,000 Bonus points ($5 reward) for every $50 spent on Beauty and Personal Care. PLUS, receive a 20x EveryDay Points digital coupon for signing up.
Be sure to pick up the monthly in-store coupon book.  Don't forget that the coupons inside are STORE coupons!
Best Walgreens Deals
3000 BRP wyb BIC Comfort 3 Sensitive Men's Disposable Razors 4ct @ $4.29 and  Buy 1 Get 1 50% off  ($6.43 for 3)
$4/1 BIC Comfort 3 Hybrid Dispostable Razor pack digital coupon clip to your Walgreens Balance Rewards card here (one time use, exp 3/31)
pay $3.21 for 2 and get 3000 BRP back ($3 reward)
=$.21 for 2 – $.11 each!
Palmolive Dish Liquid 10oz – $.99
$.50/1 Palmolive Dish Liquid digital coupon clip to your Walgreens Balance Rewards card here (one time use)
=$.49
$6.00 RR wyb (3) Crest Pro-Health or 3D White Toothpaste, Crest Mouthwash or Oral-B Adult Manual toothbrush @ $3.99 each
$1/1 Crest Toothpaste or Liquid Gel 3oz+ digital coupon clip to your Walgreens Balance Rewards card here (one time use, exp 2/23)
$1/1 Crest Mouthwash 16oz+ digital coupon clip to your Walgreens Balance Rewards card here (one time use, exp 2/23)
$1/1 Oral B Adult Manual toothbrush digital coupon clip to your Walgreens Balance Rewards card here (one time use, exp 2/23)
Buy (1) of each and use each digital coupon
pay $8.97 and get $6 RR back
=$2.97 for 3 – $.99 each
Nice! Sandwich Bags 50 or 150ct, Freezer Bags 15 or 20ct, or Storage Bags 15ct – 25ct – $.99 w/in ad coupon
Nice! Aluminum Foil 25sq ft or Smile & Save paper plates 64ct – $.99 w/in ad coupon