Ready for FREEbies in your mailbox?  I post one of these lists almost every day so if you're not getting free stuff then you're just not paying attention.  :D
Birthday freebies are the best!  Click here to see what kind of freebies you can get on YOUR birthday! 
Keep reading for more freebies – now with the BEST and newest offers marked with (***).  Sweepstakes are found at the very bottom of the list.
Mail Freebies:
Free Sample of Epistémé Vita-CE Serum
(***)Free Back to Nature Crackers or Cookies
(***)Free Seventh Generation Free & Clear Wipes
(***)Free Organics Family Grass Kids Whey Powder
Free Sample of Sasmar Personal Lubricant
Free Sample of Carolina Herrera GOOD GIRL Velvet Fatale
Free ASPCA Pet Safety Magnet & Window Decal
Free Custom Disney Family Decal
Is it time to change your home's air filters?  Get a FREE Home Air Filter from FilterEasy!
Get FREE things sent to your mailbox with Daily Goodie Box – find out how to WIN boxes every day via social media
Store Freebies:
(***)Free Plush Toy at Mill's Fleet Farm on Black Friday
(***)Half Price Books – Free Tote Bag & $5 Gift Card on Black Friday
Free $10 Gift Card When You Get a Flu Shot at Publix
Chick-fil-a November FREE Item
Free Command Strips Hooks at Dollar Tree
Brueggers Bagels – Free Bagel & Cream Cheese for Your Birthday
Free Cinnabon Minibon + Free Birthday Treat
Sephora – Free Bite Beauty, GLAMGLOW or Bumble & Bumble
Rebate!  FREE Dr. Elsey's Precious Cat Ultra Cat Litter
Banfield Pet Hospital – Free Office Visit & Consultation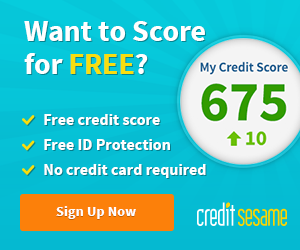 More Freebie Offers:
(***)Coke.com – Free $10 Amazon Gift Card with Codes
Free Instacart Grocery Delivery
Free Beauty Products with 0.8L
Dolly Parton's Imagination Library – Free Kids Book Every Month
FREE Atkins Quick Start Guide and $5 in High Value Coupons
Free Kids Firetruck Foldup Activity Sheet

Free National Park Pass for 4th Graders

(***)$30 to spend on food from Home Chef
(that's 3 FREE meals!)
How to get FREE Stuff for your Birthday! 
Earn Free Pizza Hut Pan Pizza with the Book It Program (Homeschoolers)
Start turning diapers into rewards with Pampers Rewards!
1 – Join now 
2 – Find codes on your Pampers products
3 – Submit codes and start turning diapers into rewards today!
Feeling lucky?  Here are some sweepstakes to enter!
(***)List of Disney Vacation Sweepstakes to enter in November!
Win a Harley Davidson Motorcycle
Win Free Hill's Science Diet Pet Food Instantly, 5000 Winners (enter every week thru Jan 7, 2019!)
Find more freebies!