The end of the month is rapidly approaching so if you see any coupons on the Coupons.com site you want to print, print them NOW because they may not be there next month!
 Don't forget, you can print these coupons TWICE per computer!
COUPONS.COM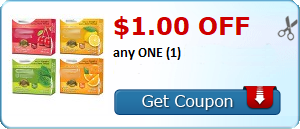 Save $2.00 on ONE (1) göt2b® Hair Product (excludes trial and travel sizes)
Save $4.00 on any ONE (1) Schick Hydro® or Schick® Quattro® Titanium* Razor or Refill (excludes Disposables and Women's Razor or Refill)
Save $0.75 on any ONE (1) 3.15 lb bag or larger of 9Lives® dry cat food
Save $0.25 on any THREE (3) 9Lives® Wet Cat Food single cans
SAVINGSTAR
Save 25¢ when you buy ONE (1) CUP any variety Yoplait® Mix-Ins or Fruitside..Expires 5/31/2018.Save $0.25.
Save $1.00 when you buy ONE (1) BAG any flavor Nature Valley™ Peanut Butter Granola OR Nature Valley™ Honey Almond Butter Granola..Expires 5/31/2018.Save $1.00.
SAVINGS.COM Exclusive Coupons
Looking for a specific coupon? Check out the searchable coupon database!