Here are a few more new coupons to print.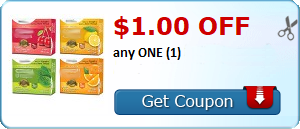 COUPONS.COM
$3.00 off any 3 PediaSure
$2.00 off any 2 PediaSure
$0.50 off one Sargento Ultra Thin Cheese
$1.00 off any 2 MIRACLE WHIP Dressing
$2.00 off one Certain Dri
$1.00 off one Village Naturals Therapy
$0.75 off one Zest Fruitboost
SAVINGSTAR
Save 25¢ on any single purchase of loose Sweet Potatoes..Expires 4/17/2017.Save $0.25.
SMARTSOURCE
SAVE $1.59 when you buy THREE (3) TRIDENT Gum Single Packs (any variety)
HOPSTER
Save 30¢ on any ONE (1) PAM Cooking Spray
Save 40¢ on any ONE (1) Mt. Olive product
Looking for a specific coupon? Check out the searchable coupon database!